This month did not come as easy as I thought. Travel for work on my expenses, pay for car engine oil and eating out all the time. In total, I spent RM4579.85. About RM400 is duly wasted for work, but most of the spend is because I got addicted to spending.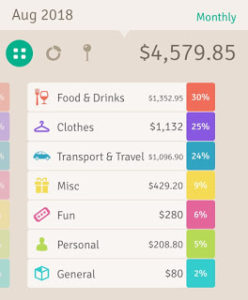 My dividend took a leap this two months, and I decluttered a couple of things, so I could still save up, although it's nowhere near the % income saved from previous months. Figuratively speaking, RM4,500 it's still not too bad. But given that all the expenses is on me, for myself, I am literally buying something all the time.
Made a ton of purchases
I started buying, buying and buying. A Miu Miu bag, a set of beauty products, original cake vouchers, seminar tickets, vouchers for fine dining. I have warm pastry and coffee or fresh juice every day. I just want to get something even if it's a pen.
I was trying to buy my way out to feel better. When there's nothing better or exciting to buy, I became sad. The feeling of wanting to shop more sucks. It sinks. (So that's how a shopaholic feels)
Try to cope even more
I am also trying to squeeze more things into life. But what I could cope, has filled to the brim. I wonder, is there more to what I do. Is there a better future, upside potential? Or make-do with a couple of thousand ringgit is all I can achieve?
So, I got tripped over and lost life focus (money focus la) in just 30 days. Two years worth of blog post about wanting less, achieving FIRE means nothing!?
There's an expiry date to life
At the same time, a friend lost her mother, and another one got diagnosed with a rare disease. Life is really not that long to worry about the next ringgit spend.
Sometimes in life, we fail, but it's the things that we choose to pick up that makes who we are.
A time to break down, and a time to build up;
A time to weep, and a time to laugh;
A time to keep, and a time to throw away.
Welcome, dear September.